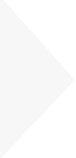 Self-Paced, Online Course
Library Subscription Plan
Course Description
Love dogs? Have a dog as a pet? Have you ever wondered what your dog was thinking, why it acts the way it does, or how to train it more effectively? If so, this course is for you! This course, which focuses on dog psychology, will give you an in-depth look at dogs and how they think.
We'll look at what dog psychology is, delve into the mind of the dog, look at dog senses, explore dog personalities and temperaments, and discuss social behaviors. You will learn everything you need to know in order to understand dogs. We'll also cover dog aggression, dog training and learning, and how to identify and understand dog body language.

You will also be introduced to effective discipline, information on exercise, and more.
Upon course completion you will be able to effectively put the information you have learned together in order to use it to your advantage in selecting a dog, getting to know your dog, teaching them new behaviors, and even how to care for an aging dog.
Course Lessons
Lesson 1: An Introduction to Dog Psychology

In this lesson, you will be introduced to what dog psychology is and why people study it.

Lesson 2: The Mind of a Dog

This lesson focuses on the mind of the dog, including intelligence, testing, and research.

Lesson 3: Dog Sense

This lesson focuses on dog senses, including smelling, hearing, and seeing.

Lesson 4: Fearful Dogs

This lesson looks at fear in dogs, as well as ways to prevent and address the emotion.

Lesson 5: Dog Personality

This lesson looks at dog personality, including temperament, shyness, and more.

Lesson 6: Social Behaviors

Lesson Six looks at social behaviors in dogs, including separation anxiety and dominance.

Lesson 7: Aggression in Dogs

In this lesson, we look at aggression in dogs, including what may cause it and what can be done.

Lesson 8: Training Dogs

This lesson focuses on training dogs, including which dogs are considered highly trainable.

Lesson 9: Body Language

This lesson focuses on dog body language, including what it is and how it can be interpreted.

Lesson 10: Dog Discipline

Lesson 10 focuses on disciplining the dog, including setting rules and boundaries.

Lesson 11: Exercise and Play

This lesson focuses on the important role of exercise and play in a dog's life.

Lesson 12: Putting it All Together

This final lesson looks at putting all the dog psychology information together.
| | |
| --- | --- |
| Course Title: | Dog Psychology 101 |
| Course Number: | 7550560 |
| Course Type: | General Education |
| Instructor: | Cathleen Chouinard |
| Syllabus: | View Syllabus |
| Grading Policy: | Earn a final grade of 70% or higher to receive a CEU Certificate documenting CEUs earned |
| Assessment Method: | Lesson assignments and review exams |
| Requirements: | View Technical Requirements |
Average Lesson Rating: (1390 votes)





"Extraordinarily Helpful"

| | |
| --- | --- |
| CEU Value: | 1.0 IACET CEUs (Continuing Education Units) |
| Grading Policy: | Earn a final grade of 70% or higher to receive a CEU Certificate documenting CEUs earned |
| Assessment Method: | Lesson assignments and review exams |
Learning Outcomes
By successfully completing this course, students will be able to:
Describe exactly what is dog psychology.
Identify the mind of a dog.
Summarize dog senses.
Recognize fearful dogs.
Describe a dog's personality.
Describe social behaviors.
Describe aggression in dogs.
Summarize techniques for training dogs.
Summarize the body language of dogs.
Identify dog discipline techniques.
Identify exercise and play times and techniques for dogs, and
Demonstrate mastery of lesson content at levels of 70% or higher.
An Introduction
Assignment
5
Lesson 1 Assignment
Assignment
25
Lesson 1 Exam
Exam
10
Lesson 2 Assignment
Assignment
25
Lesson 2 Exam
Exam
10
Lesson 3 Assignment
Assignment
25
Lesson 3 Exam
Exam
10
Lesson 4 Assignment
Assignment
25
Lesson 4 Exam
Exam
10
Lesson 5 Assignment
Assignment
25
Lesson 5 Exam
Exam
10
Lesson 6 Assignment
Assignment
25
Lesson 6 Exam
Exam
10
Lesson 7 Assignment
Assignment
25
Lesson 7 Exam
Exam
10
Lesson 8 Assignment
Assignment
25
Lesson 8 Exam
Exam
10
Lesson 9 Assignment
Assignment
25
Lesson 9 Exam
Exam
10
Lesson 10 Assignment
Assignment
25
Lesson 10 Exam
Exam
10
Lesson 11 Assignment
Assignment
25
Lesson 11 Exam
Exam
10
Lesson 12 Assignment
Assignment
25
Lesson 12 Exam
Exam
10
The Final Exam
Exam
59
Total Points:
484
Student Testimonials
"I really liked this course. The instructor was very helpful and responsive." -- Sandy G.
"I liked how the course was broken up into lessons so you could absorb that information before moving on to the next topic." -- Gina C.
"I really enjoyed taking this coure. I always adopt my dogs from shelters so it was very helpful to learn all the aspects of dog psychology. Information about fearful dogs is also helpful." -- Cheryl S.
"All aspects were helpful especially the different areas surrounding understanding dog behaviour." -- Louise T.
"The course was super fun! It made me proud to earn my points. :) I have 2 Chihuahuas and learning what could be going on inside their heads was very helpful to me. But what I found to be the best reminder was how to read a dog's expressions, or what looks like aggression, submission, fear and so on." -- Tiffany B.
"The instructor is wonderful, very encouraging. Everything was very organized, easy to follow along. " -- Donna B.
"The instructor was very prompt in grading and reviewing the lessons. never had to wait long to receive her response on my work. Very pleased with that !! Gave me the feeling that she was right there if I needed her assistance...very nice !! Everything about this course was helpful, educational and very interesting ! As soon as I finished a lesson, I was ready to start another! Loved it !!" -- Ginny J.
Related Courses